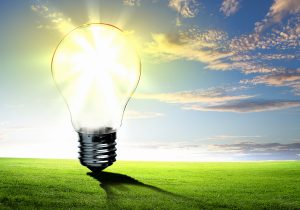 Solar Energy Shines
What makes a beautiful sunny day better? Having your energy provided by the nice sunny day.
Every heard of a solar energy spill? It's called a sunny day.
By: AJ Crowell, Publisher, Dallas Yoga Magazine
After having a conversation with Tony Bartok a Personal Solar Energy Consultant for Solar City. I wanted to share the information that I learned.  I'm confident you will find it educational and beneficial.
Homeowners everywhere are installing solar panels to create clean, non-polluting energy to light their lives. The following list is intended to debunk myths about solar energy and share the benefits.
Even if you are not the "Reduce My Carbon Footprint" kind of a person, you can't argue the fact that solar produces absolutely no harmful emissions and pollution. It is completely eco-friendly and only needs one resource that is easily accessible: the sun. Fossil fuels in the United States produce over 65% of the electricity and this results in global warming, acid rain, destruction of the ozone, smog in cities, and affects breathing in a variety of ways. Both inside the home and outside.
Solar panels are a great home investment and will increase your property value. This is a huge positive factor when selling your house. It is a large return on investment because people will pay extra for a solar powered home and when you include the amount of money you saved over the years having solar panels makes you come out shining. In most states, adding solar panels will not increase your property value for taxation purposes because there are property tax exemptions that do not include the added value of solar panels to your home.
Solar is a fixed energy cost. There are no billing surprises when it's over 105 degrees outside in the Texas heat. Your bill will be the same as a beautiful day in October when it's 70 degrees and your air conditioner is turned off. You could be leasing or financing the system and the monthly payment will stay the same…unlike an electricity bill. The best part is if you purchase your solar system then your energy cost becomes a big 0 dollars. Yep $0!
The sun does not have to be shining to use Solar Energy. There are no limitations when you can utilize the energy either. Solar energy uses daylight…not sunlight so it does not have to be sunny outside. It can be cloudy or rainy and the panels will continue to produce energy. The solar panels create energy in the morning and afternoon and it produces more electricity than anyone can use. Solar energy providers keep a home connected to the grid so any accumulated energy is sent to the grid. This credits your account so in the evening you will be using your own credited electricity from the grid. The extra energy never expires and rolls over from month to month.
It was found that houses that have solar panels are literally cooler. The solar panels on the roof shade the house by soaking up the sun rays while sending the energy away from the roof. Without the panels, the roof must endure the blazing sun and the heat is absorbed into the house and makes it hotter. This results in a higher electricity bill to cool it down.
Solar energy allows you to become independent from the big electricity companies. There are no "brown outs" when the electricity companies' grids get over loaded because you are producing your own. Invest in your future not just for yourself but for the environment and your family.
To find out more about Solar Energy call Tony Bartok, Personal Solar Energy Consultant for Solar City. 214-842-7573