Yoga for the Arts
The Dallas Yoga & Fitness Festival
Dallas Yoga Magazine interviewed Mike Luckock from City Yoga Dallas to share with everyone the details of the Dallas Yoga and Fitness Festival benefitting the AT&T Performing Arts Center Education Programs. The event will be held at the Arts Center on April 21st from 9am to 1pm. We are thrilled to be a part of the event and hope to see everyone there!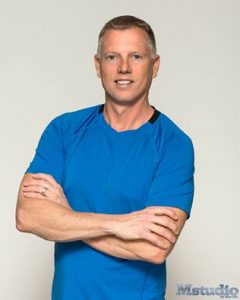 DYM: When did you start practicing yoga and when did you realize you wanted to teach?
Mike: I started practicing yoga about 16 years ago after several years of just lifting weights. I knew I was getting older and I needed to take the time to stretch out so I took a yoga class at the gym. After several years of attending classes, I decided the next step was to take teacher training. That seemed to be a natural step since I was a Special Education Teacher for 18 years.
DYM: What is your connection with the AT&T Performing Arts Center?
Mike: I have always enjoyed the arts form as a patron and have supported the arts by donating my time to volunteer. I have been volunteering with the AT&T Performing Arts Center since 2013 and feel lucky to be part of a wonderful organization.
DYM: When did you know you wanted to create a fundraiser for them and why?
Mike: When I opened City Yoga I knew wanted to be able to give back to the community. The first 2 years we partnered with Lotus Yoga to raise money for Samuel Grand Summer programs. I noticed other yoga events and art festivals were held in Dallas but they were not benefitting any Arts programs or the city of Dallas. I thought it would be wonderful to combine my love of both and raise money for a wonderful cause.
DYM: How will this fundraiser benefit the Performing Arts Center?
Mike: The generous donations from the Dallas Yoga & Fitness Festival will continue to provide FREE tickets and bus transportation to students from Title-1 schools from all over North Texas so that they can participate in our education programs. They have Backstage Spotlight which is an enrichment program for upcoming theatre practitioners and is dedicated to highlighting the areas of production, lighting, sound and set design. The program prepares emerging technical theatre students for continued education that will lead to a career in the arts. There is also Open Stages which provides exposure to professional performing arts experiences of the highest caliber. Access to touring artistic companies in the mediums of theatre, music and dance set the back drop for a classroom conversation dedicated to career preparation, process and context. For many students Open Stages is their first opportunity to see Broadway-caliber musical theatre and professional touring artists.
DYM: Tell me about the festival and what attendees can expect?
Mike: The attendees upon arrival will be handed a gift bag and a schedule to plan out their day. The festival will offer 9-10 classes every hour on the hour for 45 minutes. Classes will be open for all with the only limits placed on the Deep Stretch Class due to the number of props available. Classes include boot camp, acro yoga, all level yoga classes, beginner's classes, dance classes, silent yoga, glow yoga, mat Pilates, classes on essential oils, Zumba, and more.
DYM: That sounds like so much fun! What portion of the proceeds will benefit the center?
Mike: All the proceeds from the Festival will be going directly the Center's Educational Program. All of the teachers and volunteers will be donating their time for this event.
DYM: How can others get involved in this cause?
Mike:  If anyone wants to get involved, they can email me at [email protected].
Get Your Tickets
Tickets are on sale for $50 each. A 20% discount will be applied to groups of 6 or more. For more information and to purchase your ticket, visit www.facebook.com/dallasyogaandfitnessfestival.