Workshops, Weekend Retreats & Festivals…So Much Fun!
Workshops, Weekend Retreats
& Festivals…So Much Fun!
Presented by Dallas Yoga Magazine & Cosmic Yogi Movement
By: "AJ" Amy Jo Crowell, Publisher Dallas Yoga Magazine & Co-Founder Cosmic Yogi Festival
Over the last year, Dallas Yoga Magazine and the Cosmic Yogi Movement have not only presented the Cosmic Yogi Festival (with our next one coming up on June 2nd), but we have been bringing workshops to the community. We are full of gratitude to be able to partner with such incredible people for these workshops. Erica Mestyanek, the Editor of Dallas Yoga Magazine & Co-Founder of Cosmic Yogi Movement usually leads the introspective session often focusing on Goddesses and taking the time to focus on ourselves. I typically end the sessions with a relaxing savasana playing my crystal bowls. The yoga is led by a variety of teachers and we often choose yoga classes that are unique with teachers who make the class special in a way that brings positive energy into the space.
I'd like to share with you our recent workshops and information on our Upcoming Workshops!
In March, we partnered with Tara Rosenthal at Tribal Yoga House for a workshop including Buti Yoga, lessons on the Goddess Kali, savasana with crystal singing bowls followed by mimosas and healthy food. Buti Yoga keep a fast, fun pace and brings your feminine energy front and center.
We recently partnered with Stacy Shepherd the owner of Yoga Factory in Plano for a workshop with one of her incredible instructors, Melissa Garrett. The workshop focused on finding your Goddess you most relate to using a quiz. Melissa led the yoga class in a beautiful Yin Flow Yoga using props with a calm, flow that left you melting into your mat. It was an easy transition into a savasana with myself playing the crystal singing bowls. The workshop ended with food and drinks and everyone getting to know each other.
Aerial Yoga & Goddess Workshop
Our next workshop is April 21st and is being co-hosted by Daizha Petersma at Le Spa Fit.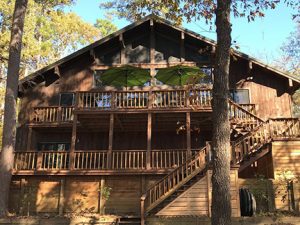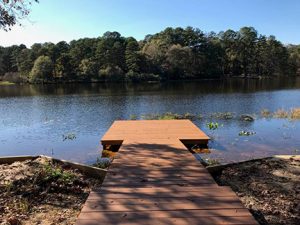 We can't forget to mention the most exciting weekend adventure we have coming up…OUR WEEKEND RETREAT called Achieving Serenity: Saying Goodbye to Anxiety.  This is going to be a beautiful weekend in Hawkins, Texas starting on May 18th thru the 20th.  This entire retreat is centered around "Overcoming Anxiety" and the tools and tips you can use to do so.
We will have daily yoga classes, led by the beautiful and talented yoga therapist, Linda Cuyler. Linda is one of the most experienced yogis we know and brings so much joy into her practice. She offers different classes focusing on healing our minds, bodies and spirit. Linda knows exactly how to adjust her classes based on her students and offers modifications for those in need. You will love her gentle nature and positive energy.
Also offered are group and private tapping sessions, sound healing sessions, chakra cleansing, mantra healing, a burning ritual, sharing circles, breathing exercises, hiking, suburb specialty food and much more. The Editor of Dallas Yoga Magazine and Co-Founder of Cosmic Yogi Festival, Erica Mestyanek, will be guiding the discussions, topics, workbook journeys, and sharing circles. I will be leading relaxing meditations, tapping and sound healing with her crystal singing bowls…they glow too! I also love teaching others how to play the bowls… so get ready and learn to make them sing!
We could not be more excited for Almita Rangel to bring her expertise behind Down to Earth Vegan and Vegetarian Food Truck and cook for us during this retreat. The best part is we have packages starting at $299 for the entire weekend! Let's go and let go.
Dallas Yoga Magazine is honored to have gotten a call from Debbi Levy at Transformation Yoga (see photos) to partner with her in bringing Jason Scholder, the inventor of the "3 Minute Egg" to town. Of course, we jumped at the opportunity to create a training weekend with Jason using a product that offers so many benefits to yogis. The 15 hour training will be June 1st – 3rd and Jason will also have a class on Saturday morning at the Cosmic Yogi Festival and during the day you will be able to find him at his vendor booth. Yoga teachers will receive 15 continuing education credits. The training offers a class set of eggs, manuals and so much more. For more information and explanations read Jason's article this month in Dallas Yoga Magazine. He offers more details on his training.
Partnering
If you are interested in workshop partnering with us, please reach out! We love meeting everyone, learning and practicing with the community.
Email: [email protected] or [email protected]
Phone: 214-624-9896