Acupuncture for Insomina
By: Nena Watkins, LAc, Licensed Acupuncturist
According to the University of Maryland Medical Center, reports suggest that
acupuncture has a nearly 90% success rate for the treatment of insomnia.
Sleep difficulty, known as insomnia, affects many people.  The word insomnia has roots in the language of Hindi. The Hindi word sona means to sleep, and is connected to the English word somnolence, which means to get drowsy.  Insomnia manifests in different ways for different people. Whether it's trouble falling asleep, waking up in the middle of the night, or waking up too early, they all leave you tired the next day.  
It is common in spring that people have more difficulty sleeping.  With the time change, many people reported they had difficulty adjusting. They said they weren't tired when they usually go to bed.  This is to be expected for a night or two with the time change. However, people are having trouble sleeping even weeks after. It is affecting men and women, young and not young, the same.
Don't Stress! People also notice trouble falling asleep when they are under stress.  An increase of stress at work, or with family, can keep the mind racing as one tries to relax into sleep.  Some people claim they never fall asleep. Another common sleep disturbance reported by people under stress is waking at 2 or 3 in the morning, then unable to fall asleep again.  These are common patterns of sleep disturbance and are usually resolved with a few acupuncture treatments. You don't have to lose sleep over it anymore.
Yes, acupuncture can be successful at helping people sleep again!  In fact, people often fall asleep during the acupuncture treatment.  It helps to reset the nervous system and get people back to their natural, healthy rhythms.  They return the next week reporting that they are sleeping better. Better sleep makes for better everything.
In fact, according to the University of Maryland Medical Center, reports suggest that acupuncture has a nearly 90% success rate for the treatment of insomnia.  Acupuncture increases the amount of substances in the brain, such as serotonin, which promote relaxation and sleep. Those using acupuncture and Chinese herbs are getting wonderful results and enjoying restful sleep again.
In addition to acupuncture, Chinese Herbs, as tea, can be used by most people.  The tea is great because you can take it before bed. It has stress relieving and calming properties.  These herbs are safe, natural, non-addictive and they have no side effects. Best of all, they work!
Chinese herbs must be prescribed by a licensed acupuncturist. Herbal medicine is included in the acupuncture license with the Texas Medical Board.  Because the best results come from prescription by an acupuncturist trained in Chinese medicine, feel free to think of your acupuncturist as your local Herbalist too.  In fact, many patients prefer the herbs to acupuncture and visit the acupuncturist for herb consults only.
People are seeking help to sleep everywhere they can.  Many try exercise, yoga, meditation, diet, a drink before bed or prescription meds. For some people, these may help.  For other people, these may not. If they haven't worked for you and you are wanting a helpful solution to improve your sleep, whatever your sleep trouble is, acupuncture and Chinese medicine can help.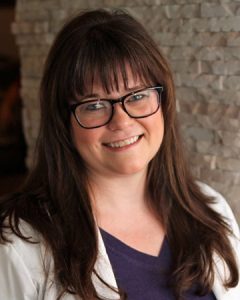 Nena Watkins is the owner of Oak Cliff Acupuncture Clinic located in the Bishop Arts District at 208 Madison Avenue in Dallas. You can reach her at 214-840-3445 or go to her social media page by CLICKING HERE.