Must Haves – BIG DISCOUNT CODES!
By: Erica Mestyanek, Holistic Health Coach &
Marketing Executive Dallas Yoga Magazine
If you have a product you would like to share with
our readers, please let us know. Email: [email protected]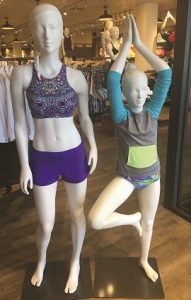 Rash Guard
The Baja Bra Cup Bikini top is the perfect idea of purpose and function. This comfortable swim top with removable cups has plenty of coverage for the pool and is breathable enough to practice yoga in. Pair it with bikini bottoms or the lightweight Kata Swim Shorts. Don't forget to bring your "mini you" for the perfect complimentary swimsuit or Rash Guard if you're in the market for a great Paddle Boarding Yoga outfit. To find the products listed, visit www.athleta.com or visit one of their 5 DFW locations.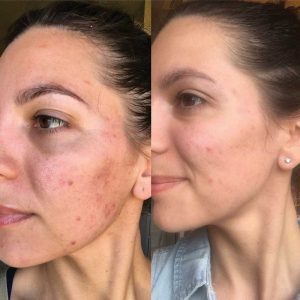 Arbonne Re9 Advanced Skin Care Set
If you are looking for a pure, safe and beneficial skin care line, then look no further. I have personally tried it and I am hooked. Don't just take my word for it, check out what Brittany has to say! "After struggling with acne for 15 years, I had given up hope that I could find a product that would work and not have harmful chemicals. Luckily, a friend referred me to Arbonne's Re9 Advanced and I saw differences within 3 days. By day 17, my skin had never looked better." For more information visit the website http://www.arbonne.com/pws/homeoffice/tabs/home.aspx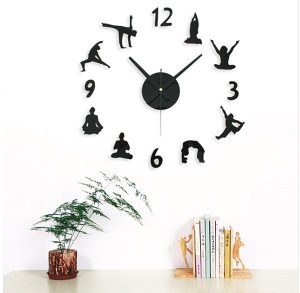 Creative Yoga DIY Wall Clock
Why not bring Yoga to your office or home? This adorable DIY Yoga Wall clock is easy to install and sticks to walls, doors, windows and more. Want 15% off? Head over to www.redrainbuddhastore.com        and use code DallasYoga15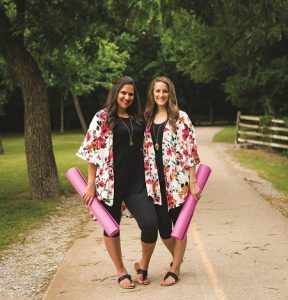 Sweet and Sheeky Kimono
We love the one-size fits all, Fiery Red Kimono because it represents balance in colors and the floral pattern compliments a peaceful environment. The versatility of the kimono gives you the opportunity to pair with a black top and yoga pants to go straight to your next activity.
Get your own at www.sweetandsheeky.com and use code SHEEKY4YOGA to get 15% off!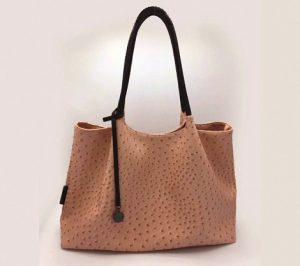 GUNAS New York Naomi Tote
This 100% Vegan handbag is the epitome of a must have. This versatile bag can go anywhere you go and you can bring anything needed. With two large compartments, you can even throw in your yoga mat and show off your fashion forward style in class. Head over to www.gunasthebrand.com to choose one of the 8 color options for yourself!
10% off with code YOGATX
Aurorae Yoga Rosin Bag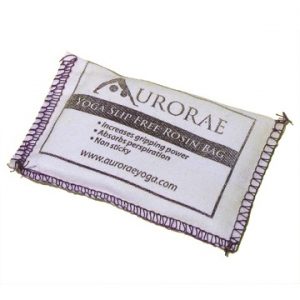 If you struggle with excessive sweating during yoga class or you have a mat with built in resins that is causing you to slip, the Aurorae Yoga Rosin Bag is a necessity. This handy little bag absorbs any perspiration at the slightest touch. Available at auroraeyoga.com
20% off code dallas17, offer expires 6/30/17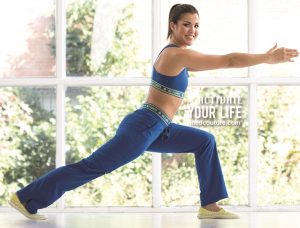 Med Couture Featuring ACTIVATE! 4-Way Energy Stretch scrubs or active wear for comfort every day. Activate your life today. You can visit their store location at 7775 N. MacArthur Blvd #120, Irving 75063 and see the entire line in person or go online to medcouture.com  Promo Code: MEDC5OFF for $5 off!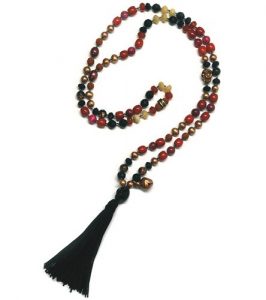 Energy Muse Kali Mala
This handmade necklace has the energy of radical transformation, change and rebirth. Connect with the Goddess of Kali to feed your need to move. Colorful beaded necklace with Black Onyz skull charm bead, brown and purple pearls, rudraksha seeds. It's 30" long and made in the USA. Go to www.love4peace.com  to purchase this gorgeous mala.