Happy Anniversary Dallas Yoga Magazine!
Happy Anniversary Dallas Yoga Magazine!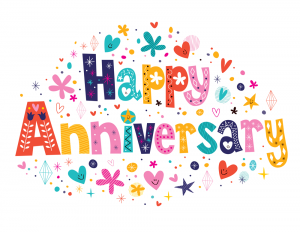 Power of Abundance….MORE THAN ENOUGH FOR EVERYONE
By: "AJ" Amy Jo Crowell, Publisher Dallas Yoga Magazine & Cosmic Yogi Festival
(Above photo: AJ & Erica)
Imagine this….
Knowing you will receive your needs and then more
Knowing you will receive an abundance of love from family
Knowing you will an abundance of love from friends
Knowing you will receive guidance in all your endeavors
Knowing you are abundantly being taken care of by the Universal Force
Living with a positive abundant mindset is our philosophy at both the Dallas Yoga Magazine and the Cosmic Yogi Movement. We believe without a doubt there is an unlimited amount of abundance for everyone. The more people we have in our community working toward educating others about yoga, meditation and the holistic lifestyle the more our community grows and the more we all benefit. As a result, the unlimited abundance from the Universe is for everyone and benefits everyone.
January/February marked Dallas Yoga Magazine's First Year Anniversary. I could never have imagined the new friends I would have met when I started this endeavor. So many of you in the community have touched my heart and life in such positive ways. I am forever grateful for your friendship, love and support and I am looking forward to us growing together in the light of positive energy this year.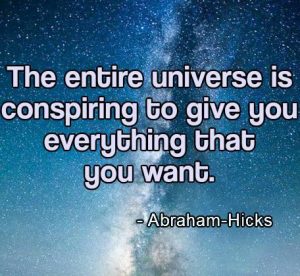 Over the last year, Dallas Yoga Magazine has expanded rapidly reaching thousands and thousands of people with not only our print edition but also online. We were not expecting to have as many readers of the online magazine as quickly as we did. As a result, we decided to be more environmentally conscious and we will not be printing every month, but periodically throughout the year. Our monthly online magazine continues to grow with new articles, interviews and contributing writers.
The Cosmic Yogi Movement's Festivals emerged from the magazine. Co-Founder and partner, Erica Mestyanek, and I wanted to bring the yoga community closer together in the DFW Metroplex. We decided to start "a movement where all yogis unite."  The perfect way to start a movement…a festival where everyone would come together and embrace for an entire day of fun, laughter, yoga, speakers, demonstrations, vendors and food! Connecting the yoga community enables everyone to meet new friends, visit with longtime friends while finding new ways to work together and promote the community.
The festival was not the only event we planned. We can't forget our Yoga Peep Show was a huge success! We chauffeured people to a variety of yoga and holistic centers, so everyone could step out of their comfort zone and try something new. More are being planned along with yoga retreats, yoga workshops, meditation workshops, personal empowerment classes, …there's so much fun ahead! If you are a yoga studio or teacher and are interested in partnering with us on a Yoga Peep Show, workshop, class etc. then please reach out.  The more we connect the more everyone benefits and the more fun we have!  We are looking forward to an unforgettable year while enriching our body, mind and spirit.
Namaste.
LIKE and FOLLOW us on FaceBook, Instagram and Twitter at #dallasyogamag.
You can reach AJ Crowell at [email protected]